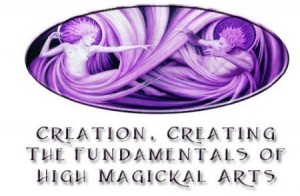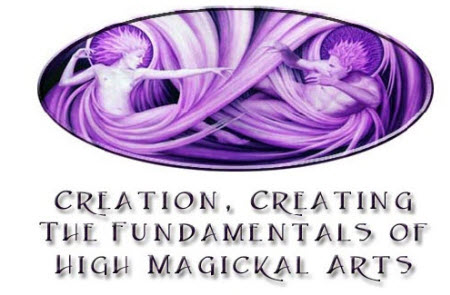 CHAPTER ONE
The Guru and the Student were sitting together in quiet contemplation, and the Student spoke up,
saying, "I know we've covered this before, but I'm going to ask this question once again but with
my new understanding behind the question."
The Guru whispered: "Go right ahead."
Student: "What am I?"
Guru: "You are the Creator localized."
Student: "Who am I?"
Guru: "Do you mean right this moment?"
Student: "Yes."
Guru: "You are the Creator localized who just spoke the word 'Yes'."Student: "And nothing more?"
Guru: "So much more you do not have the capacity to comprehend."
Student: "Why am I?"
Guru: "You are God's desire for expression in form, and you are your creation and your
creation is you, of you, by you and for you."
Student: "What is the purpose of creation?"
Guru: "More to the point: what is the purpose of its opposite?"
Student: "If its opposite is destruction, its opposite has no purpose."
Guru: "Yes, which means that if something has no purpose, it has no existence, leaving
One True Thing. If there is only One True Thing, it and its purpose are also one and the same."
Student: "So what is creation?"
Guru: "It is simply the act of creating."
Student: "But why?"
Guru: "What else is there to do? I think, therefore I create, a process that never, ever,
stops. Without it, you have nothing. And who wants nothing when you can have something?
Creation is thought in action. So whatever you think about, you create."
Student: "If there is but One True Thing, that which is created is one and the same as that
which created it."
Guru: "Well said."
Student: "What precedes Creation?"
Guru: "Desire."
Student: "What precedes desire?"
Guru: "Nothing."
Student: "So desire is cause?"
Guru: "Desire is the only cause, first cause."
Student: "How do I then create?"
Guru: "One, desire it; two, picture it; three, command that which you picture to come into
being. Desire, imagination and the ability to command are God's trinity of primary attributes. If you
can do these things, then you are God, and therefore are the Doer, the Doing, and the Done."
Student: "Then I am not a co-creator with God, as all these New Agers like to say?"
Guru: "'Co-' implies two, does it not?"
Student: "I guess so."
continued…..
I hope this has wet your appetite enough to want to read more….of one of the most enlightening pieces of material I have read in my 30 plus years of "search and discovery." For 3 plus years I was a student in a School called First Wave (some people refer to these schools as Mystery Schools…well, there really is  no mystery at all…only as we keep this info from ourselves because it is readily available when we are ready for it) with lessons taught by Jason Davis.  As everything does, it came at the right time in my life because I was at the point of the marriage of science and spirit. I resonated strongly with his teachings as they took spiritual matters and clarified how they played out in the physical realm….very clearly.
Jason does not beat around the bush or try to feed you what you might want to hear. He teaches TRUTH in the most honest upfront manner…always living in his integrity. If you are truly ready to hear TRUTH that is not watered down…if you are ready to experience TRUTH to the point of true mind expansion, if you are ready for the marriage of science and spirit (yes folks, Truth is a marriage of science and spirit…you can't have one without the other)…then here is the download link:
This ebook comes free to those who feel drawn to it. You will know if you are one of them.
I love this resource and will refer to it many times  over the life of the blog I am sure 😉
Here's hoping your day started magically.
Don't forget to dream…BIG!
Sharing my light…and basking in yours, 😉
Kathy 

Awesome Articles from Awesome Blogs 😉
Let's Live Forever! Love Give Us Life
It's All About JOY! Favorite Blogs
Evolving Beings …Our Search for Purpose and Meaning