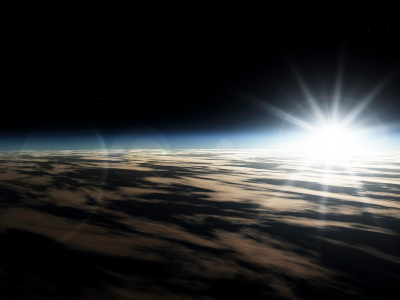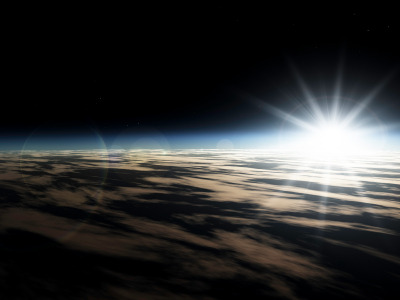 For those who may not have read "My Immortal Story," Suzen is my longtime spiritual partner. She and I have shared this journey from the beginning…from the moment of our awakening and today she is here to share some very wise words that will  both encourage and enlighten any that resonate with them. It is such a joy and pleasure to have the opportunity to dialogue with you about all that is!  Kathy and I have been students of Divine Principle and Law for 33 years.  Please educate and share your thoughts with me, where there are two or more gathered, the brilliance expounds… 
I await your expression of the Light, the God Form that you are, and thank God that the reflection of Spirit is varied, many, and so so beautiful! As I write I realize that words are symbols that create images, connotations and emotions for the reader.  With that said, please feel free to substitute any word that does not work for you with another that is more appropriate,  I do not want rhetoric to get in the way of sharing sacred principle and divine law. The light is everywhere, use any preposition and it would suit the omnipresence of the Source of Life.  It originates from the bosom of the universe and pierces our atmosphere in glory, warmth, brilliance, and the quintessential, love.
Just as we plug into electricity, we have the ability to saturate and bathe ourselves in the Divine Essence that is God. We receive the benefits of the Life Force whether we are cognizant or not.  Yet, if our consciousness is open, and we are aware, our lives will exponentially be empowered by the Grace that is the fruit of this knowledge.  The clarity of this understanding, this knowing, blesses our life beyond all comprehension. Everything is at our disposal, we just need to plug in.  You know how frustrating it is to be driving in your car a distance when the airwaves become static and the connection to your favorite song, news, teaching disappears because we lost the signal.
The Light, the Force,  God, the One Power, the Masters, The Creator, Great Spirit, whatever represents the One Life and Power to you is just as much a part of us as our beating heart, and is always there, if we do not feel the connection it is our doing that disconnected from the signal. What force is it that keeps our heart beating, our kidneys and liver cleansing, our brain myelinating, our eyes seeing? How does the miracle that is called the body operate? Can you imagine if the function and operation of the body was our responsibility? The same force that keeps the sun at the center of the solar system giving forth life sustaining light, is also the Christ that sits in the center of our system awaiting the knock, the asking, the will to turn inward to accept the divine ordinance to enter the Kingdom of God. Life is driven by the Light, inside and outside of us.   This Life Force is ready to heal, bless, empower, enlighten, soothe, give joy, you fill in the blanks, anything that your heart desires, yet it is a free willed sphere that demands that we must desire or will whatever we want. We are all vesseled antennae walking the planet attracting to ourselves the very same energy that  we exude.  The Light will not intensify wherever it is not revered, honored, and requested.
Just as we prepare our homes for ourselves, our families and guests to relax and rejuvenate, we must prepare our mind, body and soul for the Light. We all understand that anything worth while must be worked for.  Significant relationships need to be nurtured, honored, and developed. Anything that we want in its fullness asks for our attention and due diligence whether it be our homes, relationships, cars, careers, family, garden, health, etc.  Our gardens get weeds daily as do the cobwebs start when our homes are not cleaned and cared for. How many of us spend a couple of hours or less a week communing with Spirit and attending to the care of our souls?
There is nothing we do, accomplish, achieve, enjoy, or marvel at, that is from the little I.  It is only when we relax into self completeness in God that our life reflects the fruits of the Spirit: peace, harmony, abundance, health, success, love, security, contentment.  We of our own selves do nothing and the thought that this personal sense of I is the source of our needs and desires is the root cause of doubt, fear, instability, hate and chaos because deep down the being that we are knows that we are the branch, not the vine. Our business is the realization that the Vine fills us as much as we can take in. Look at the trees, bushes and plants…they  receive their nourishment from the Life Force. The Prodigal son/daughter visits the dark night of the soul while separated from their Source.  Life is full of choices, which thoughts to entertain, whose will to follow, where we spend our time, how we react to an issue. The greatest attitude, gratitude, is the law of multiplication. How much better is it for all of us to bless what we have and see that cup half full?
And what does believing in something really mean, it is right in the word as is gratitude (greatest attitude), believing is to be living that which fills our hearts with joy! It is said that 95% of our thoughts are idle.  Observe how many negative thoughts, judgments, comparisons clog our mind everyday.  Attempt to slowly but surely move that percentage to a point of critical mass where 51% of our thoughts are in Spirit. A thought becomes a feeling, a feeling an emotion, (energy in motion), an emotion becomes a habit and a habit becomes a life pattern that rules our lives and attracts its own. Our planet is going through its greatest transformation with the highest degree of Light entering our atmosphere.  How are we preparing daily to accept this opportunity to grow into the Light so that one day, that is all that we magnify? We are in the time of our chrysalis, the period of change similar to the caterpillar.
We are growing wings, we are moving into our full estate, our gloried heritage. It is the law of Translation, the process of physical immortality. How blessed are we to be alive at this auspicious time when the Age of Darkness, the Kali Yuga is giving way to the Light, to the gods in the making? For they have ears that hear and eyes that see… they love themselves enough to know that what Christ has done they shall also do! God greatest blessings and joy to you, may we all realize that in caring for our souls we will carry this planet to higher and higher vibrations of love, beauty and joy.
Suzen