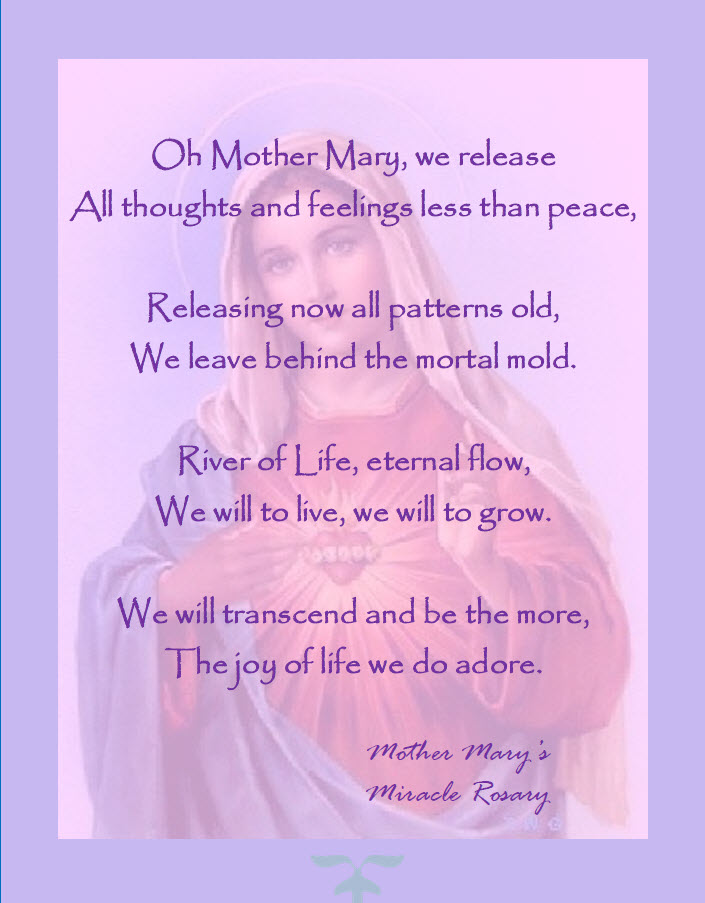 Hail Balanced Heart
Hail Mary, we give praise
the Mother Light in all you raise.
In perfect balance light will stream,
in harmony our souls will gleam.
Refrain:
Oh Mother Mary, we release
all thoughts and feelings less than peace,
releasing now all patterns old,
we leave behind the mortal mold.
River of Life, eternal flow,
we will to live, we will to grow.
We will transcend and be the more,
the joy of life we do adore.