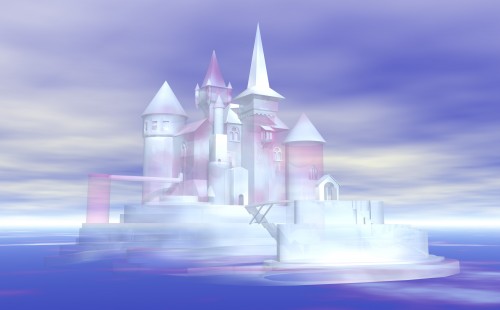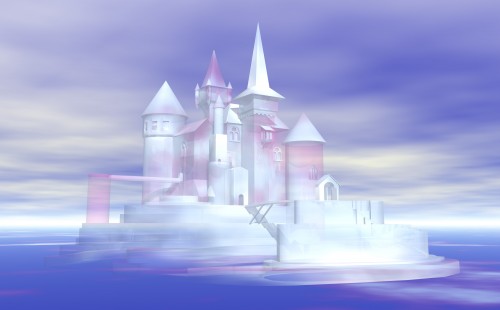 Ok, now that we've established that an open mind is imperative to any kind of inner growth, with this post, I'd like to take the time to explain a bit of my background and how I came to KNOW Immortality.
For me, the beginning starts in childhood. I cannot ever remember wanting to know anything as much as I wanted to know about God. I only mention this fact so that you can see that even as a child I was enamored with God.  I was born into this life knowing that my life would somehow center around God…even as a child I knew this although I did not yet know the path it would take.
Fast forward to the year 1977. I had known Suzen for a couple of years and it wasn't long before Suzen and I discovered that we shared the same thirst to "know" God. Suzen said to me one day "Kathy, pray for Wisdom, Knowledge and Understanding." And, so I did. Soon after, I found myself in my bedroom  screaming at God…"You want me to glorify you…and I don't even know you….how do I glorify something I don't know?"
I got my answer! Suzen and I were in the basement reading in the bible one night (I was not that familiar with the bible having spent very little time reading it to that point) when suddenly I was compelled (I don't know how else to put it) to grab the book away from Suzen and turn back to a certain page (it was as though the pages themselves were turning as I had no inclination as to why I was turning those pages…I had nothing in mind that I was turning to.) Without speaking any words to one another Suzen and I found ourselves reading the same passage on the page….(I have never shared this passage with anyone because it was so special to me…but if you keep reading I reveal it today)….Soon Suzen bolted up off the couch and ran upstairs.  I was seconds behind her. The words we had just read literally "lightening bolted off the page" and into our hearts…shifting our consciousness in a dramatic way. We both knew it had happened, but I don't quite know how to  put it into words except to say that I felt it and so did Suzen. At the top of the stairs we just looked at one another and said "did you feel that?" We were both shook up but didn't know the depth of what had happened yet.
The next day we headed off to a metaphysical bookstore and asked to be guided by the Holy Spirit.  We were both rewarded with a special book "Wisdom of the Ages" and our lives have never been the same since.
I had awakened to my own Immortality as Suzen had.  And, given the fact that it was over 30 years ago…no Internet to find people to share it with…no books to gather from general bookstores (they are barely touching on the subject of metaphysics now…you can imagine back then!)…we had to order books from DeVorss an Co. I know that God had Suzen and I share that experience and start our journey together just as he sent the apostles out together in twos….to give each other strength against an unbelieving world.  After all, what we were shown…what we believed was opposite of everything that was being taught!
At least we had each other…and, for that my heart is full.  No matter what the world was saying I knew that Suzen knew…and that gave me strength at times.  But I will say this…in all the years, through everything I've been through in life, I have never once….NEVER ONCE doubted what was shown to me.  You see, it lives in my heart.  It was something I woke to within me. It is a 'knowing' and you cannot defend a 'knowing' for it lives within….it simply is.
Soon I found myself at Suzen's house in Florida and she handed me the book "Ye Are Gods" by Annalee Skarin.  She said, "Kathy, you have to read this." So, that night I gathered my new book and headed up to the guest room to read. Once again, the hand of God was in control and the book fell open to the chapter titled "And There Shall Be No More Death!" It was the first time I saw in print what I knew in my heart and what Jesus so generously came to show us…that death has no power over us.
And so, the journey began. Now, over 30 years later I finally have a platform to share what lives so joyously in my heart.
It is time to share that magical passage…for anyone who might be led to it….
Here is that passage from Matthew Chapter 13 The Parable of The Seed….
chapter 13/13….(His answer to the disciples as to why he speaks in parables to the masses)…
"I use parables when I speak to them because they look
but they do not see, they listen but they do not hear or understand,
look intently as you will, you shall not see.
Sluggish indeed is this people's heart
They have scarely heard with their ears,
they have firmly closed their eyes;
otherwise they might see with their eyes,
and hear with their ears,
and understand with their hearts,
and turn back to me,
and I should heal them.'
But blest are your  eyes because they see and blest are your ears
because they hear.  I assure you, many a prophet and many a saint
longed to see what you see but did not see it, to hear what you
hear but did not hear it."
So the journey  continues….infinitely, eternally.  For God always was, is and will be forever more.  And, you are God and God is you and we are ONE.
Thanks for allowing me to share my story.
Stay tuned because Suzen will be posting the next installment….I haven't seen it yet but I am excited 😉
Infinitely Yours in JOY….
Kathy