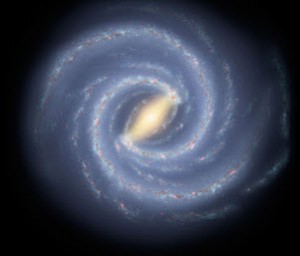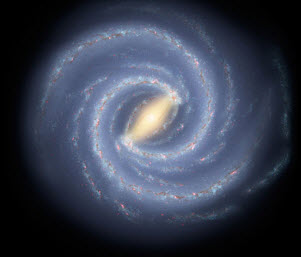 There is only one topic that can possibly begin this blog journey, and that topic is an  "open mind." Without an open mind, you are stuck in an old worn out mindset of ideas that were mind-expanding at one time, but  are now stagnant, stale, used material that needs to be tossed out to make room for the new. A closed mind is death.  An open mind is HOPE! Life goes on folks…and so do ideas, dreams and visions. It is called evolution.
And, this may come as a surprise to you, but YOU ARE IN TOTAL CONTROL. YOU are responsible for your own evolution.  There is not some great God outside of yourself  that is going to swoop in and save you because you gave to charities in your lifetime. You are responsible for evolving yourself.  You and only you can evolve your being to greater heights by your imaginings and visions.  It is the imagination that took us out of caves, it is the imagination that took us across the ocean, it is the imagination that took us to the stars and it is this same imagination that will evolve us into Immortal Beings….and my imagination cannot even comprehend what is beyond that! There are pioneers on this path.  Those that have exhausted everything taught to them from without.  They simply have a KNOWING that there is more.They hunger and thirst for more…and, so they ask, they reach…they imagine, they envision the POSSIBILITIES. And, the greatest of these visions is an Immortal body.   They are ready to stand forth in their glory…the highest glory and the highest achievement for a mortal. The Glory of your own Immortality! Can you think of a better way to Glorify God?The mortal reaching for immortality. It has to be for life does not stop…evolution does not stop and there will always be a path for those reaching for more…for those that hunger and thirst for Truth. That is how you Glorify God….by taking this body with your own desire, determination, faith, hope and belief and evolving it into the next stage of evolution…an Immortal Being of Light! The imagination is what separates mankind from other created entities. Man is the only created being that can consciously make that decision for himself.  No other created creature has this ability. Can you imagine if the Gods created the imagination and gave us this wonderful tool only to tell us that everything we imagined would have to stay as a vision in the mind,  never to see manifestation? What a torture that would be and what a waste.  The imagination would have no purpose! And what a cruel game that would be! The Gods are not playing a game.
The imagination does have a glorious purpose….but, that purpose is not death.  That purpose is to take us to previously unimagined heights of glorious achievement, visions and dreams…worlds without end. Understand this, you cannot imagine anything that cannot be achieved.  Just by virtue of the fact that you can imagine it…you can achieve it, for all things are already created and we are simply tapping into the storehouse of "all possibility." We simply align ourselves with this force and bring it forth into manifestation…taking it from one realm and manifesting it in another. What good is our imaginings if they are only pictures to tease us? We need to give the Gods more credit than this.
This is not about some game they are playing with us…..tease us with an imagination that has no purpose other than to imagine ideas and dreams that are not creatable?  Use your common sense.  That simply does not make sense. Your imagination is your greatest gift and used for higher purposes will take you beyond anything you previously thought impossible….including death. So, for those of you who have landed here with an open mind, hang on because it's going to be a "magic carpet ride" as you expand your reality to include "all possibility." For those others who still have doubts I say, don't take my word for it,  turn within and stop trusting in the "arm of flesh." Go within and ask your God for the Truth. He waits patiently for your attention…when you have exhausted all outside chases. He and only he should be your guide and your Truth. Yes, we must thirst and hunger for Truth.
We must desire to know God (you can call this Higher Wisdom anything you want) with all our hearts, minds, souls and strength…not just know "about God." When understanding "who you are and why you are here" becomes the predominant force in your life….and you turn within to your God and you ask….then and only then will you be given the answers. YOU have to want it, YOU have to desire it, YOU have to bring it into manifestation by the sheer force of your WILL. YOU are the catalyst that connects you with Universal Thought….All Possibility! WILL your Immortality into existence. You are a child of God…this is your inheritance….and, the only thing it is waiting for is your WILL to achieve it! I can only imagine what Glories are in store for us beyond our own Immortality!  Those too will be revealed to us as we spiral onwards…infinitely pushing forward into eternity, worlds without end. I AM on for the ride…how about you? Kathy Thanks for visiting. I hope you have found "food for thought." Please feel free to comment…I  welcome any and all comments. And I hope you'll come back often!