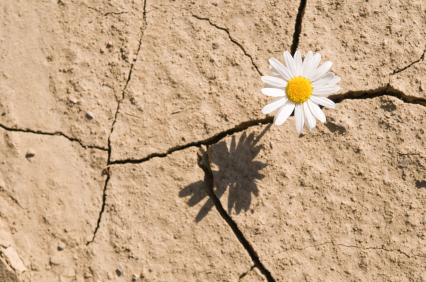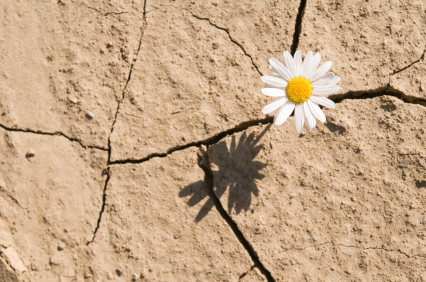 There is a lot of talk these days about the Law of Attraction. People are being led to believe that by simply desiring something they can manifest it. Nothing could be further from the truth. In order to manifest anything we must complete this law in its entirety. Exercising part of the law will not get the job done.
How many of you are sitting on unrealized dreams? How many great ideas and dreams of success have you had that never materialized?
There is a Universal principle that applies to success…in any endeavor. There is one single thing that will manifest our ideas and dreams, and without putting this principle into effect, our ideas and dreams remain just that…ideas and dreams.
This simple but necessary element of the Law of Attraction is action. The Law of Attraction is fine and dandy, but you are not going to manifest anything by sitting there daydreaming…I can assure you of that.  The one word that is hidden within attraction…is the power behind the law of attraction. That word is ACTION!
In order to attract…we must act!
We must understand that we live in the physical world and as such…must play by the rules. In this physical world of ours everything is vibration. If you take everything back to it's humble beginnings, strip it of it's physical properties, what you have left is vibration. How did it become a physical reality? Someone took action and created it.Without that action step…it would not have been created in the physical realm. Simple as that.That chair you are sitting in was an 'idea' in someones mind and would have remained an idea…but, someone took action and manifested it in the physical realm.
Everything physical is energy, energy is vibration and vibration is ~movement~
So, there's our biggest clue to manifesting…movement. Exactly how does this apply in our own lives? When we have an idea or dream…in order to bring it into manifestation…in order to bring it into the physical realm, we must create ~movement~ in the physical realm. How do we do that? By taking action.Ideas are wonderful and so are dreams…but, they live in a different realm.They do not live in the physical realm. In order to bring them into the physical realm we must do what? Create movement. How do we do that? By taking action.
The greatest enemy to realizing our dreams and ideas is fear. Fear keeps people from taking the most important step of all in the act of manifesting…action. Fear never kept anyone from dreaming or coming up with exceptional ideas…but, fear keeps most people from realizing these dreams in the physical realm because they are afraid to take that action step to manifest them.
Fear is a component of the ego. The ego does not want you to realize the power you have within you to create your dreams and ideas. The ego also knows that once you realize your place as 'creator,' its life as ruler is short lived. It then becomes the servant it was intended to be…to serve your needs.
Strip the ego of the crown you have given it. This crown belongs to you.
There are also a couple of elements within the 'action step' that you must adhere to in order to realize your dreams. You must be persistent. Tell the Universe how serious you are by your persistent actions.Your goals and dreams manifest by taking consistent and persistent action steps. Keep pushing forward until one day you've reached "critical mass"  you wake up and your dream is in physical form.
No matter what your dream, idea or ambition is the same rules apply. Remember, we live in the physical realm and we must play by the rules. Manifest your dreams and ideas by taking action…put them in motion.
We have been given a grand gift by the creator. That gift is the power to create. It is the single reason we were created. To create.
Honor the Universe for such a grand gift. Become the conscious creator you were created to be.
There is nothing you cannot achieve…if you can dream it, you can achieve it else why would the creator allow you to dream it? That would be a cruel game…allowing us to dream things that we are not allowed to manifest. Dreams, ideas and visions….your imagination is where it starts. But, you must follow through with action on this plane if you want it manifested in this realm.
If you can dream it….you can manifest it….BUT you must play by the rules 😉 Just watch nature…nature always plays by the rules. The daisy above would never have manifested if nature had not watered it first and fed it light. Nature plays by the rules and we must also.

Look around you.  Is there anything within your visual space that was created without an action step?

Here's hoping that you have GRAND VISIONS for 2010. Find out what action steps are needed to manifest these visions and then persistently and consistently go after it! You must prove to the Universe your RESOLVE!
Thank you everyone for stopping by and visiting us. We value each and everyone of you. Please leave us a comment and let us know what you think.
I hope this blog post helps everyone to get off on the right foot heading into this new year. Remember, the Universe is a very ordered place and we must play by the rules 😉
Abundant Gratitude and Blessings for a fabulous 2010!
Kathy