Hello and welcome!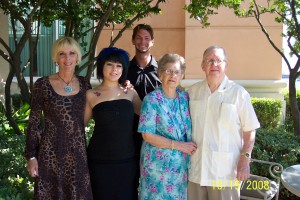 Most times when I  visit a blog, if I find the content interesting and inspiring I will head right over to read the "About" page to find out more about the author.
So, with that in mind, I thought it was time to introduce myself to those who might be curious about me 😉
My life has not been a lot different from yours. Full of JOY at times and struggles at other times. I was raised in a family of 8 children with mom and dad being stout Catholics. That gave me a great foundation for my love of God. In fact, I can not  remember ever wanting to know anything more than I wanted to know about God.
But, as life does, that passion was put on the back burner as I married and raised three children of my own. During that time, I had my  own awakening which I spell out in my second post here called "My Immortal Journey." That was over 30 years ago.
I had awakened to my own understanding and acceptance of Immortality for myself. With that understanding came great responsibility. Although I lived in a world that believed that death had power over us, I lived my life knowing that I was Immortal.
The beautiful thing about this is I have no special honors or degrees in the outside world. I went off to college in 1967 and as all good college girls did back then, I was going to be a teacher. It wasn't long before I knew that that was not my calling (at least not for anything they offered) and I left college after three semesters. My next major experience in life was as a "stewardess" for United Airlines. That's where I met my husband and left after three years of service to get married.
But, the point I am trying to make is this: you do not have to have degrees and honors handed out by this world in order to understand, achieve greatness and "know yourself."  Although there is nothing wrong with the accolades and honors you receive  in this world,  they are not requirements…and in fact can at times prove to be a detriment to your inner growth.
There's only one thing that will get you into the 7th Heaven,  there is only one way to evolve your being to the next level of hu-man existence…. and that's your own "will to be there." That's one quality I had plenty of.
So, I am here to share with you what has been shown to me. I know it as my TRUTH…for it lives within me. I couldn't shake this thing out of me if I wanted…for it is who I AM.
If you should find comfort in these words…if you should resonate with what's written on these pages, please stay, learn and grow with us and join our community of Immortalists. If these words have not touched you in any way or shaken up your world to want to know more, know that it is not your time and that you are exactly where you need to be…and I honor your world as much as I honor mine. For, I only see God…and all is perfect.
With love, admiration and honor,
Kathy